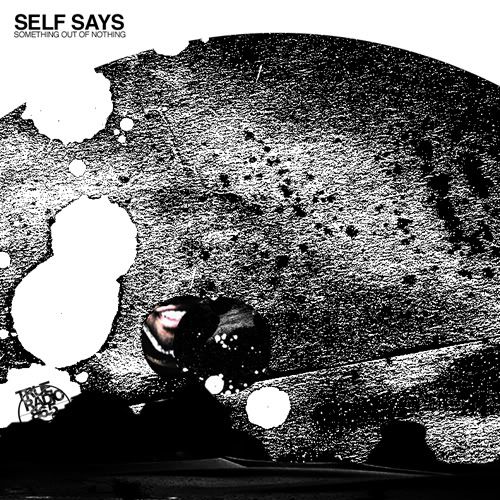 SELFSAYS

UPDATE:
I.E. The Day After Yesterday.
So, yesterday while checking out a few of my favorite spots I came across a post from the almighty

tRUExRadio Mhz

about A new

SELFSAYS EP

. Now, I had been speaking with Self every now and then, and every time we got off the phone I was Inspired or ViceVersa, Definately one of the Cooler cats Ive met over the years.
I always was aware of dude for a few years now, but it wasnt until around 2004, 2005 when I Met

Samiyam

that SELF and I began talking. This was all before the passing of Dilla (

R.I.P.

) and the

Flux of post Dilla Electro Hiphop producers

, Before Sam and Lotus went public with there Masterpieces, tho it was the Exact same time Sam and Lotus started bouncing samples and ideas off each other.
What really caught my Attention was this joint that SELF did over one of

SAMIYAM'S SID-chip Style NES Tracks

. The one thing we all had in common was A Definitive love for the

NES

and the Sounds that it spawned off haha
So, it has been Three, four years now I have been anticipating a project from

SelfSays

. The EP is A Perfect representation of SELF. IF anyone is familiar with the show "

ANGEL

" or "

BUFFY

" - The whole character and Idea of

ANGEL

reminds me of Charles.

Dark, drawn back, deep, complicated bruting type character but passionate and super intellectual style

. He has a really Clever way of getting his point across that compliments the production from todays

BEAT GENERATION

that isnt too excited about having anyone spit over they're beats in the 1st place.
Im Excited to hear the album if this is only the EP.
I really want to Include my favorite song by

SELFSAYS

called "

Nights like this

"(reset) but, because he didnt put it on the EP, I am thinking that there is probably a Reason. So until I speak with him further ima just hold off. In fact, I actually recorded A Verse to "Nights like this" after the fact

because I loved the song so much

and SELF was super cool enough to let me jump on it as A Remix, but when I got home from the studio process and mix my Vocals, (

yes, I "ALWAYS" process and mix my own vocal

s) the protools session was corrupt. I since then havent had any chance to Re-record it, So only time will tell.
So, In Closing. This EP was really dope. I played it front to back while driving with no destination and I gotta say, It was A dope album to ride out to.
Make sure you

Download the EP

and

check out all the links

. If your feeling a certain track more than others, read the tracklisting and see who did the beat and check them out.
(

BEATS by

:

Bullion, Feux, Samiyam, Dak, Devon, Jackhigh and Knowledge

)
You might find a whole bunch more music you will enjoy. Or you can just do yourself A Favor and Visit both

tRUExRADIO'

s myspace and webpage and subcribe so you dont miss anymore Classic mixtapes/podcasts etc.
Download Link to the EP:
(Something Out Of Nothing): DOWNLOAD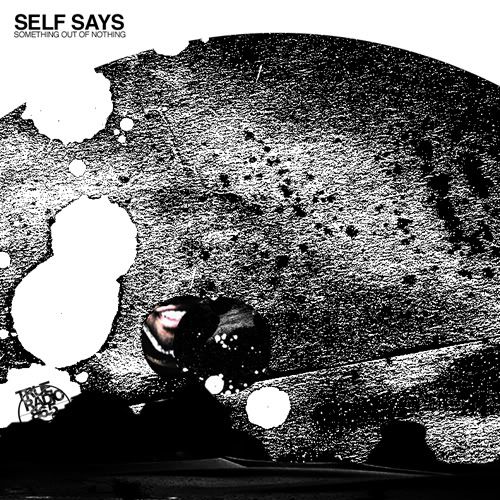 SELFSAYS is hands down one of the coolest and most humble cats I have the honor of calling A friend. So it suprised me when I saw this and had no idea it was coming! hahaha
Aiight well, Ima go burn this to CD and go for A Drive and Zone out.

CONGRATS 2 SELFSAYS!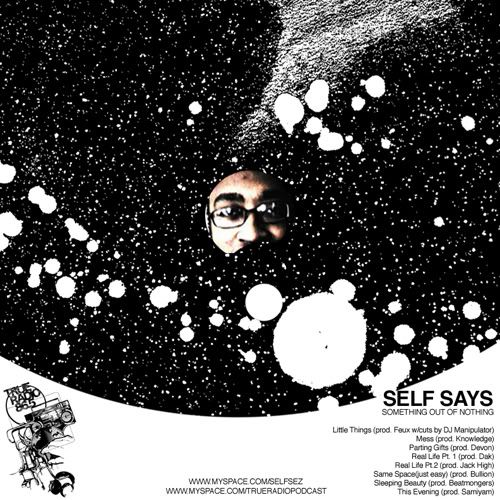 Download Link to the EP:
Something Out Of Nothing EP