56"55' / 192kbps
download

Martin Buscaglia - Cerebro, Orgasmo, Envidia y Sofia [Lovemonk]
Regal - Shock Ya Mind (Take it Back) [Unique]
Sepalot - feat. Ladi6 - Go get it [Compost]
Kraak & Smaak - Plastic People (All Good Funk Alliance Rmx) [Jalapeño]
Ben Mono - Jesus was a B-boy (Shur-i Khan Remix) [Compost]
Axel Krygier - Zorzal (Gerardo Frisina Remix) [Hitop]
Ok Ma - Switch (Spiritual South Remix) [Sick Trumpet]
Dusty - Loco Para la Pista [Jazz&Milk]
Ruckus Roboticus - Here [Grease]
Flow Dynamics - At the Speakeasy (Flow Dynamics Remix) [Freestyle]
Jumbonics - Last Nite [Tru Thoughts]
Dj Day - A Place to Go [Melting Pot]
Dj, music promoter and Fusionova021records boss. Highlighting his work as a dj starting at the mid-nineties, working together with the most and well known names, clubs and radishows. Enrique Domenech has shared djing with names such as Richard Dorfmeister, Carl Craig, Ben Mono, Wagon Cookin', Dublex Inc, TM Juke, Biggabush, Watch TV etc… In 2005 Enrique released his first compilation included in A Slice of Paradise Vol.1, 5 CD..s limited edition boxset, together with Biggabush, Nick Matthews, Gav Smith and Ben Mono, being named as one of the best compilations of the year by the Time Out Magazine, London. In 2008 he compiled F021R meets Club Ibiza a 2 CD together with Igor Marijuan, released on Sunshine Enterprises, Austria.

At moment, Enrique Domenech is running Fusionova021records Radioshow broadcasted at Ibiza Sonica 95.2FM, every tuesday from 15.00 to 16.00 hours, published on Internet as well at UK Vibe jazz culture online, PLAY.FM, Radio Pellenera, Radio42 and Dance & Soul.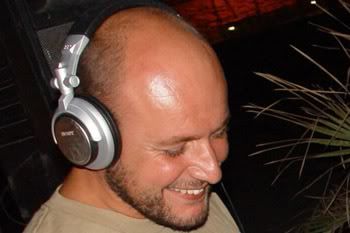 __________________
Words from the HERO
Lastest installment of the MONOTAPE classics,

is a super exciting, upbeat and groovey mix. Now, this isnt really

a mix that fits the usual format or vibe I usually give a chance to shine on here, but

this mix is definitely worthy of the ears.
MAKE sure you check out all the other mixes at ....