GHETTO ROCK is a up and coming emerging streetwear brand from Los Angeles, CA. Majority of their line is inspired by artwork done by the designer/founder of the line. Here is the tee that sticks out the most from the Spring '08 drop.
A tribute to James Dewitt Yancey (February 7, 1974–February 10, 2006), better known as J Dilla or Jay Dee, was an acclaimed hip-Hop producer who emerged from the mid-1990s underground Hip-Hop scene in Detroit, Michigan. He began his career as a member of the group Slum Village, and was also a driving force in the production trio The Ummah. Yancey started his career under the name Jay Dee (based on his initials) but used the name J Dilla from 2001 onward. Many critics believe J Dilla's work to have had a major influence on his peers and that he embodied the neo soul sound, playing a defining yet understated role during the sub-genre's rise (roughly from the mid-90s to the early 2000s). J Dilla was often dubbed "your favorite producer's favorite producer," and was highly regarded by hip hop artists and producers such as Royce Da 5′9″, Common, Kanye West, A Tribe Called Quest, Just Blaze, Busta Rhymes, Pharrell Williams, Madlib, The Pharcyde, Slum Village and ?uestlove. Now you can help keep the legacy of James "Jay Dee" Yancey alive and order yours now from GHETTOROCKCLOTHING.COM. In purchase of these tees 15% of the proceeds will go to the J Dilla foundation in efforts to help Lupus research and creating awareness. - Gracefully lifted from http://blog.theevilcollector.com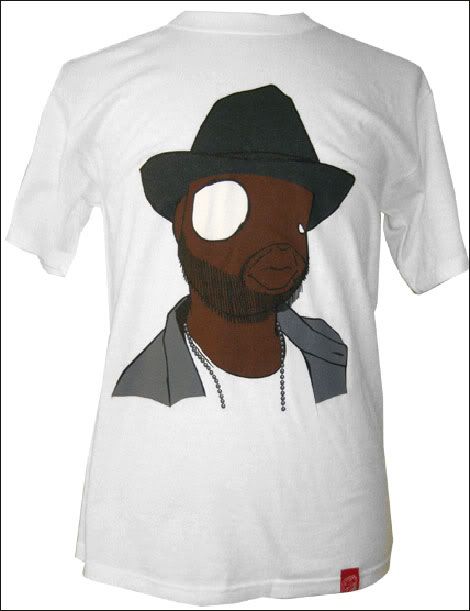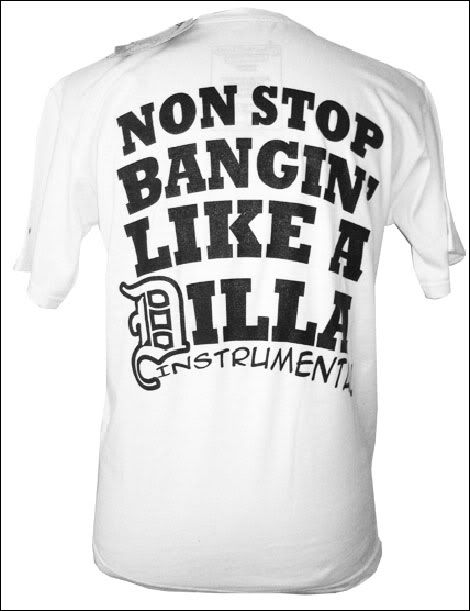 WORDS from the HERO
I have been meaning to post about GhettoRock for a minute now, In fact I am going to have to do A Follow up post on the entire lineup because the Style is super super dope. The Designs Are very Clean and vivid, They are cute and playful Enough and Sharp, Ill and Rugged. A very nice Blend. I will definatly be speaking to the good folks over here at RENOWNGOODS in YBOR CITY, FL to make sure they get some GHETTOROCK in Stock, This J DILLA Tee wouldnt be possible to keep in Stock. Now only if when you purchased A piece from Ghettorock you would get to have lunch with the lovely Brenn [sigh].
Lunch dates aside, GhettoRock is A Brand to keep your eyes on and GhettoRock is A Brand to keep on you!.
____________________________________________
These are also available in womens.
LAAAADDDIIEESSSS =)

______________
A DAY IN THE LIFE OF GHETTOROCK VIDEO
Ghetto Rock - A Day in the Life...