This picture was taken from Raph Rashid's "Behind the Beat: Hip-Hop Home Studios" book.
______________________________________
Stussy

+

J Dilla
Documentary Part 1
(of 3)
______________________________________________________
WORDS

FROM THE

HERO
Pe@ce World, So 1st off I did get all of your emails and I apologize for not replying. There HAS BEEN a huge Gap between posts and my reason for Hiatus was pretty dumb. For the past 2 & A Half Months all of my Attention & Energy was focus on one thing or one person rather. I told you my reason wasnt a good one but i'm glad you all kept checkin back everyday

(You know I check my stats on the reg haha)

2nd I want it to be known that even tho I didn't post anything I do have a few posts in draft mode so over the next week there will be a Bunch of new posts tho the content might not be the newest. For Instance, I was going to post the STUSSY

x

DILLA shirt before it hit stores but didn't. I was going to do a post dedicated to a dear friend who past away 6 tears ago this month "Milton

(REK ONE)

"

R

EST

I

N

P

OWER

....But I didnt.....Also didnt post anything on Dilla Day..........So I figured for my return I would do the Dilla post....I mean, what more can be said that hasnt already been mentioned....
In other news, I have 1/4 of my new album
"Romanticizing"
finished.... I will be releasing A few MIXES before the release and I have been posting tracks that have been inspiration for the project as bulletins on my myspace.
http://www.myspace.com/dutchmassive
I fell In love with the dopest woman in the world but my perfect match really is
MS UNOBTAINABLE.
"THE RELEASE" - Produced by DUTCHMASSIVE by dutchmassive
______________________________________________________
J Dilla
by
Stussy
---->
J Dilla (Stussy)
(CLICK HERE 2 PURCHASE via STONES THROW)
Stussy and Stones Throw Records have partnered for Raph Rashid's classic pic of J Dilla on a limited-edition Stussy Tee. This will be released Feb. 13, 2010 in White and Black, available at stonesthrow.com and Stussy locations.

The photo was taken by Raph Rashid in Dilla's L.A. dining room-turned-studio, summer 2005, for his book Behind The Beat: Hip-Hop Home Studios.

This tee is officially licensed with J Dilla's heirs, who have recently announced a reorganization of the J Dilla Estate (read here).

Stones Throw will also be announcing a multi-city in-store release parties for this shirts. Stay tuned for details.

www.j-dilla.com
www.stussy.com
www.stonesthrow.com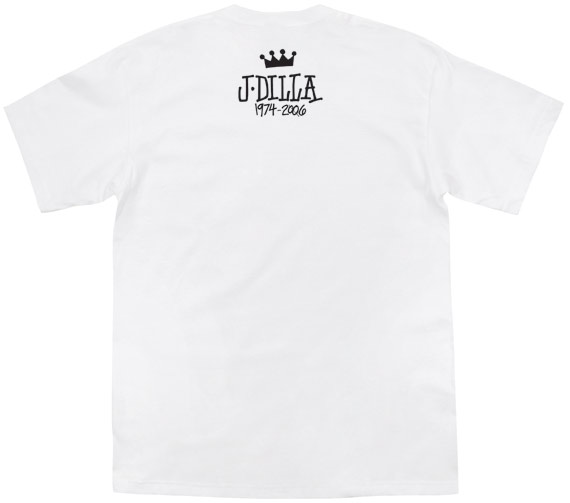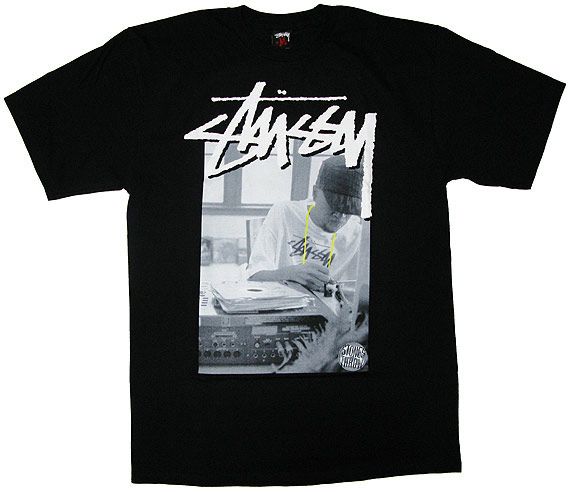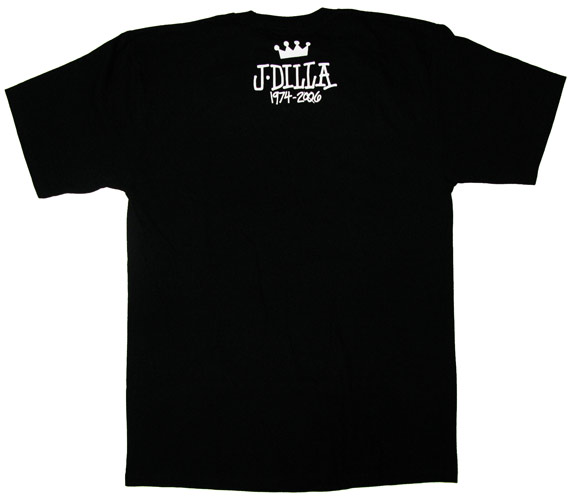 __________________________________________________
Behind the Beat:
Hip-Hop Home Studios book

with

J Dilla

and

Madlib
BEHIND THE BEAT: HIP HOP HOME STUDIOS
by Rafael Rashid
Ginko Press
160 Pages, 320 Color photos.
Publication: December 1, 2005

Behind the Beat is a look into the creative spaces of producers and DJ's from the US and UK. Featured are the studios and equipment of some of: Madlib, J Dilla, DJ Design, DJ Premier, DJ Spinna, Skitz, Nextmen, Taskforce, DJ Swamp, E- Swift, Beyond There, Kut Masta Kurt, Fat Jack, Jehst, Beatminerz, DJ Shadow, Dan the Automator, Chief Xcel, Young Einstein, The Grouch, Numark, Cut Chemist, Thes One, J Zone and Mario Caldato Jr.
From the press release: "These photographs are about more than just the equipment. Decades on from hip hop's birth, producers have an enormous presence, commanding underground and even pop followings. But more often than not, producers are just a name on a record, always in the background. These pictures capture the visual side of the beats they make. They are the images behind the beat."

The book includes a CD of several artists included in the book including tracks by Stones Throw's Lootpack and MF DOOM.

Author Rafael (Raph) Rashid runs a recording label called Crookneck in Melbourne, Australian, and is co-owner of clothing labels 'Blank' and 'Princess Tina'.

www.gingkopress.com